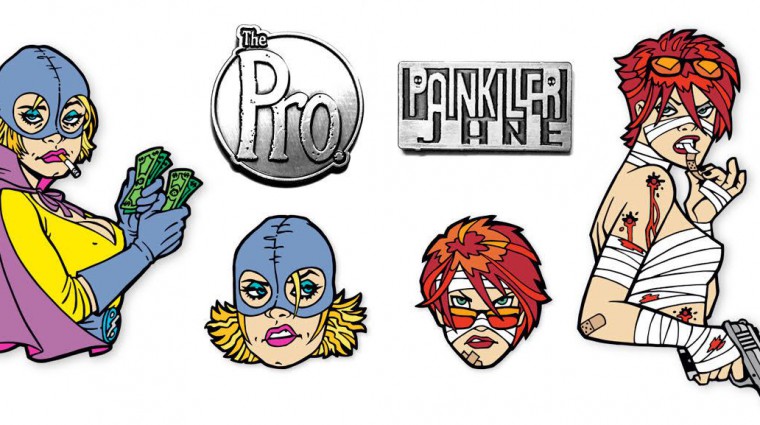 July 26, 2018
PaperFilmshas partnered with Wicked Critter to offer some amazing Enamel Pins of some of your favorite PaperFilms properties. From various Painkiller Jane pins to The Pro logo and character art, these enamel pins are amazing quality and design! We've got some great examples for you to see however you can head on over to the Wicked Critter website and pick up some individual or full sets. Artwork is all based off or designed by our own Amanda Conner!
These pins debuted at the massive San Diego Comic Con and were an immediate hit.  Now is your chance to grab them while they last (we have some great signed and numbered limited options) and proudly display your love of all things PaperFilms!
Some of the full sets come with our autograph and are limited to only 50 sets so be sure to check those out!
Head on over to the Wicked Critter website now Shop Wicked Critter Now
---