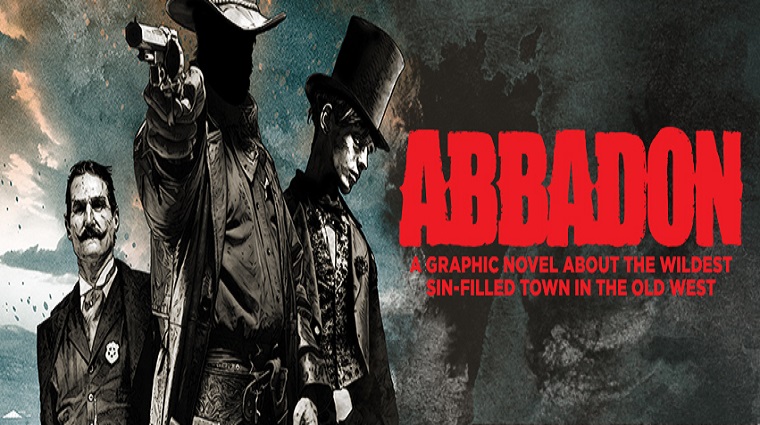 Fans of our run on JONAH HEX and ALL STAR WESTERN are in for a treat as we offer a hard hitting and graphic, yet intensely dramatic character driven story in the same genre, free of any existing rating systems.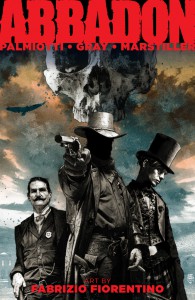 With this graphic novel adaption of a screenplay by Spencer Marstiller, we introduce an unconventional Western set in a town where illicit sex, gambling and even murder are legal under the right conditions.  The story art was gorgeously illustrated by FABRIZIO FIORENTINO whom we collaborated with on ALL STAR WESTERN and this is complimented by the lush digital painting of ALESSIA NOCERA. Also featured is a dynamic and beautiful cover by award winning illustrator TIM BRADSTREET, with special reward categories featuring a special limited edition mystery cover by multiple Eisner and Shuster Award winner DARWYN COOKE and another special cover by award winning and fan favorite artist AMANDA CONNER. We are happy to also announce our new partnership with the awesome crew at ADAPTIVE STUDIOS.
The inspiration for this project comes from our love of mature Westerns, murder mysteries and the horror genre as well as the original unpublished screenplay it is based on. This was a project we fell in love with immediately.
THE STORY:
"In the distance the silhouette of a sprawling boomtown rises ominously from the earth like a gravestone risen from Hell."
Set in the late 1880's American West, Abbadon is a city steeped in sin, where anything is possible if you have the money, influence and power to obtain it. Poised to become the next boomtown, Abbadon is plagued by a series of murders heralding the arrival of U.S. Marshall Wes Garrett. A legendary lawman, Garrett's claim to fame is that he killed a notorious murderer, who cut a bloody swath across the country and left scores of mutilated men, women and children in his wake. Garrett's arrival exposes the secret that Abbadon's sheriff Colt Dixon has desperately been trying to conceal – the victims have all been mutilated the same way they were by the killer Garret stopped – a man some called a monster, but the papers called him Bloody Bill. Garrett and Dixon join forces to uncover the killer's identity in a town so full of corruption that everyone is a suspect.